Learn More About Our Birthday Parties During September!
Make This Birthday REALLY SPECIAL With Dojos Karate Birthday Parties in Ankeny and Johnston!
At Dojos Family Martial Arts, your child will enjoy well-organized, fun-filled Karate Birthday Party that kids will NEVER forget! We will supply the drinks and party supplies, you supply the cake, the kids, and the candles.
At Ankeny and Johnston Birthday Parties you and your guests will enjoy a fun and motivating Karate class. Kids will get act like their favorite action hero, play games, and break boards. Plus, the birthday boy or girl gets to help the instructor cut the cake with a REAL samurai swords. It's so MUCH FUN!
Find Out More About Ankeny and Johnston Birthday Parties RIGHT NOW!
Simply fill in the Request Box to find out all the details about Ankeny and Johnston Birthday Parties. Give us the dates you're interested in and we'll be happy to check availability and get back to you with party options!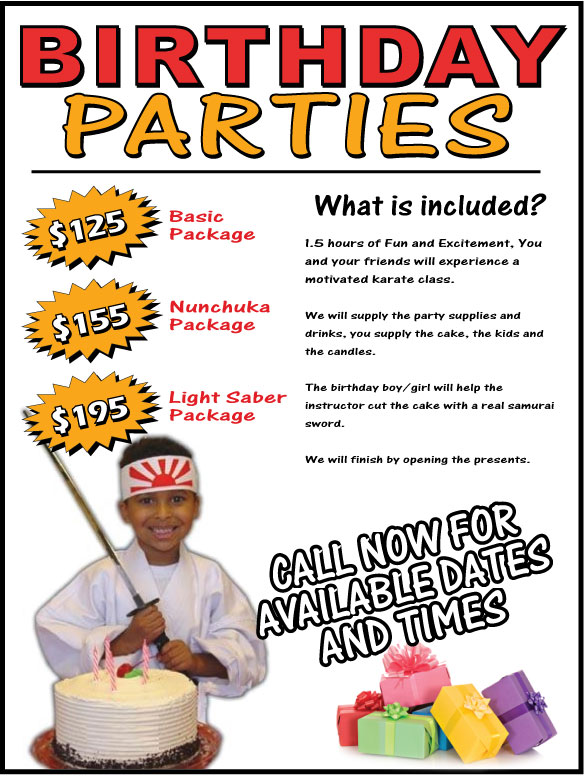 Benefits of karate birthday party
Basic Package
Nunchuka Package
Samurai Package
Our karate birthday party Classes Are Located In
Ankeny
Johnston
West Des Moines